Welcome inside...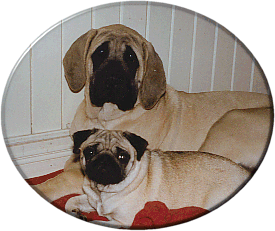 You have come to kennel Moloss, we breed Pugs and Mastiffs in small scale. Our kennel is located in Sweden, county Gästrikland, in a small village called Djupviken.
You can read more about us and our dogs below.Take your time and please sign my guestbook, before you leave us.
When I update, I write that under the link "what's new".

~ About us ~
~ My dogs ~
~ Import ~
~ Export ~
~ Dogs from my breeding ~

Homepage Northern Star, Copyright ©- 2008
Copyright©foto Harrieth Sandberg - 2007